I'm not big into doing any sort of previews before games, as all that work ages out in hours, but seeing as I posted this on Twitter already, thought I'd offer an opportunity for those not on the Bird App to take a look.
While there are a ton of interesting angles for #mubb's game against Purdue, my focus will be on Tyler Kolek in the half court.
Facing a behemoth big like Edey that will play plenty of drop coverage off high P&Rs was his kryptonite last season. Has he improved?
Using Kalkbrenner (who is not as big as Edey but probably a much better defender) as a stand in, Kolek really struggled against Creighton, notching only 13 assists against 10 TOs.
Of those 13 assists, only 3 came off of P&R Man passes, and 5 came in transition. Only 2 were to Oso, and of those 2, 1 using Oso in the pick.
Why is that? Because Creighton/Kalk don't normally hedge or hard double the high pick, but rather drop into the paint, daring the ball handler to pull up for a middy, and generally taking away a lot of the passing lanes.
It will surprise no one who watched any of the 3 CU games last season to hear that Kolek was not able to capitalize on his own.
ORtg
G1: 71
G2: 94
G3: 92
Here's his shot chart in those games. Just nothing doing at the rim.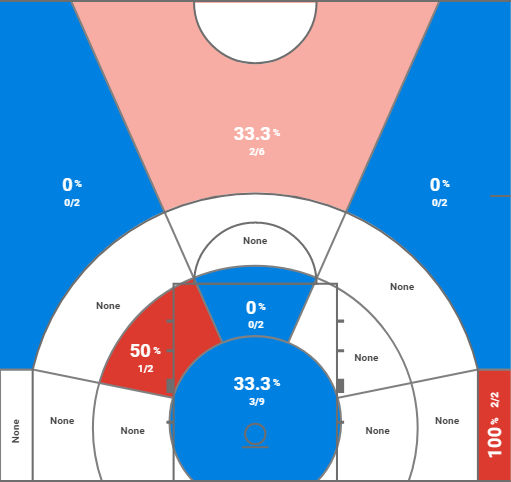 Now take a look once more at his shot chart, this time filtering for P&R BH attempts (not even factoring in the TOs).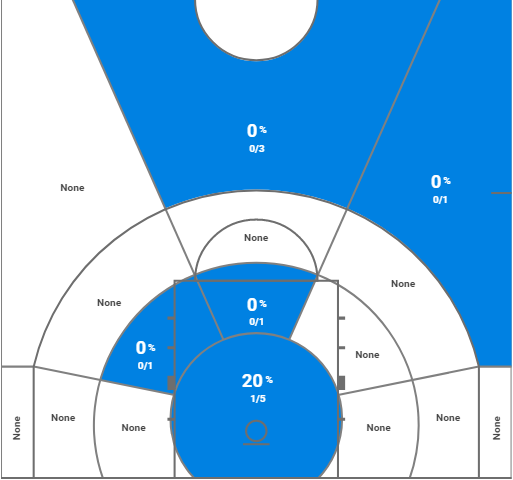 All of this is to say, against the model drop coverage last season, Kolek really struggled to have an impact.
I don't expect him to torch Purdue tonight or anything, but despite what the result may end up being, I'll be keyed in to see if we see growth from TK in this area.
Originally tweeted by Paint Touches (@PaintTouches) on November 15, 2022.
BONUS CONTENT